Tree Lopping Logan Co
Keep Your Trees In Shape All Year Round
The moment people around the Logan, Brisbane Southside and Gold Coast Area need to have their trees lopped, tree removed, palms removed or tree stumps ground managed, they count on our expert Tree Removal Team here at Tree Lopping Logan Co. Why do they pick us? Our Tree Lopping team is dedicated to two details: helping keep trees healthy and our satisfied clients. What sets us apart from other tree lopping & removal companies is greater than just our years of tree services expertise, our top-notch equipment, or our locations across this great area. Our tree service team approach all of these points. Our group of exceptionally educated, expert arborists and tree service technicians, aren't just dedicated to doing their work, they are committed to presenting a service that benefits our clients and the outdoors. It's also precisely why we provide speedy tree lopping and tree removal quotes, a whole lot more convenient for you. Tree Lopping Logan Co firmly believes that we're not merely providing an excellent tree service we're really helping make the entire world a far healthier, greener and more gorgeous place!
What We Do For You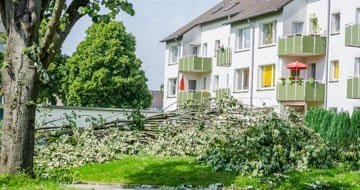 Residential Tree Services
Here at Tree Lopping Logan Co recognize that every single tree and yard is unique, which is the reason why we offer a complete variety of residential tree lopping, tree removal, palm removal and stump grinding services to keep your trees and also your landscape, healthy and vivid all-year-round. Our crew of arborists will examine your trees and yard and develop an approach that is appropriate for your property goals.
Tree Lopping
We keep your trees healthier and beautiful with necessary tree care upkeep with our tree lopping and tree pruning services. Your well-managed trees will enhance the look of your home or business and will ensure you are the envy of your neighbours or strengthen the brand of your business.: Trees that are appropriately lopped survive longer create a safer environment and to boost your property's visual appeal.
Tree Removal
Each and every tree is either an asset or liability. Whenever a risk evaluation discovers a potential issue, perhaps the tree is damaged or diseased past repair, tree removal might be required. Our experienced arborists can team up with you to safely and securely and effectively perform the best tree removal Logan has to offer.
Why Choose Us?
Safety

Safety is our priority, which is why we take all essential safety precautions when carrying out our services. We also carry comprehensive insurance coverage, defending both you and our team members.

Experience

Tree Lopping Logan Co has been doing remarkable tree service work around the country for years. We take pride in our superb track record and of all the work that we have done in our communities throughout the years.

Emergency Services

Trees are gorgeous and needed for the health and wellness of the earth, yet sometimes they create havoc when limbs and whole trees fall. You can count on Tree Lopping Logan Co to be there in any variety of tree-related emergency.
Few Words From Clients
Superb Work!
" Many thanks for your typical superb work! Praises to the team! It is so great to have a company I know I can rely on and count on to do a good job, consistently."
Your Crew Is Extraordinary!
" The team was phenomenal. Right after they finished cleaning the yard after the tree was pruned, you would not know they were there. Not a limb, branch or leaf to be located in the yard. Wonderful job!"
Outstanding Wood Chips For Landscape Design!
" Thanks a lot; you all constantly do a wonderful job. Thanks for placing the wood chips in my garden. It was fun to watch the guys."
Incredibly Professional Crew!
" The individuals who came out to work with our property were all very experienced. They got the job done quickly and meticulously, and the backyard looked stunning when they left. No branches left in sight! I will be in touch this winter time about having even more work performed."
Latest News & Articles
When you are looking to identify the right arborist to properly care for your trees, there are plenty of things that you should be looking at to

[...]

When people think about hiring an arborist, they generally think they should only do this when something is wrong with their trees. Arborists are

[...]

Trees are important to provide shade and beauty in your backyard or garden. While trees improve the living conditions of your property, there are

[...]
Call Us Now